HENRY

B.

PAUP


Attorney at Law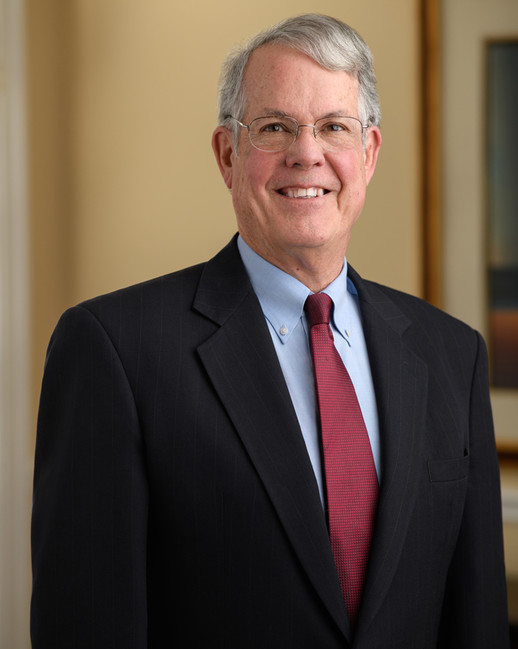 Henry B. "Hank" Paup is a native Texan, born in Vernon and reared in Midland.  He was a member of the Corps of Cadets at Texas A&M University, graduating with a B.B.A. in 1970, and commissioned as a 2nd Lieutenant in the U.S. Army.  In 1973, he graduated from the Southern Methodist University School of Law and married his SMU sweetheart, Anne Spivey Paup.  They have two children and one grandson.
Hank's career began at Price Waterhouse (Coopers) where he worked on their tax staff.  He left to join a law firm and became a name partner in Wilson, Craig, Bourland & Paup in 1979.  In October, 1982, Hank established his own firm, having added his CPA license to enhance his tax practice.  He is also Board Certified in Estate Planning and has an "A" rating in the Martindell Hubbell Law Directory.  Other affiliations include the National Academy of Elder Law, The College of the State Bar of Texas, and The Texas Bar Foundation—Life Fellow.
Hank's practice expertise and extensive civic involvement are listed below.  He has dedicated his career to helping people achieve their estate planning goals and succeed in their business goals, as well.
Practicing as a tax attorney specializing in:
Wills, trusts and estate planning
Probate law
Individual estate, gift and income tax planning
Corporate and entity tax planning
Medicaid and elder law
Asset protection planning
Public Involvement:
Fort Worth Business and Estate Planning Council - Former Chairman
Tarrant County Young Lawyers Association - Former Officer and Director

SMU

 Law School Alumni Association - Former Council Member
Safe Haven of Tarrant County, Inc. - Past President

CASA

 of Tarrant County, Inc. - Past President
The Arts Organization of Fort Worth, Inc. - Past President
First United Methodist Church of Fort Worth: i) Church Council – President, 2003 and 2004, ii) Board of Stewards – Chairman, 2002, iii) Foundation Board – Secretary 2011, iv) Board of Trustees – Former Member, v) Staff-Parish and Finance Committees – Former Member
Harris Methodist Hospital: i) Development Council – Former Member, ii) Health Exchange – Former Member of Executive Committee, iii) Professionals in Partnership – Former Member of Advisory Committee
Planned Giving Advisory Committees: i) Child Study Center of Fort Worth, ii) Community Foundation of Tarrant County, iii) Texas 

A&M

 University Development Foundation
Leadership Fort Worth - Class of 1991
Fort Worth/Tarrant County 

A&M

 Club – Past President